Heviz
Heviz - Spa – can be found in Zala county, at the south-western corner of Lake Balaton, Keszthely, about 200 kilometers from Budapest. Easily accessible by car, bus or train.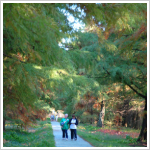 Thermal beautiful! To visitors Héviz looks like any Western European city: tidy, clean and pleasant. However, it is the pride of our nation: the world-famous treasures of the warm-water lake, which is the largest natural thermal lake in Europe The Balaton bicycle route runs through Keszthely, only a few kilometers away!
Few know the city streets are lined with trees consisting of the Chinese giant redwood, which has won the admiration of European juries. Although pine-like they are not evergreen and drop their leaves in winter.
Around the Lake Bath sits the new, modern Wellness Center, offering therapeutic quality services to relax and heal throughout the year.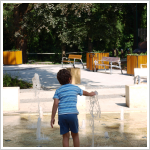 Myth: "Hévíz is only for the elderly." The thermal cure is not only for the elderly! But for all patients with rheumatic and musculoskeletal prevention and treatment care needs due to the lake's inimitable power of rich mineral content. In addition, the venue houses activities for relaxation, meditation and healthy lifestyle as well as organizing entertainment events suitable for the young and old!!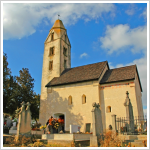 If you work up an appetite, during your treatments or just feel the need for a walk, why not explore the many good foods and wines on offer locally. Just head to the end of the street, to the Egregy cellars, where a number of restaurants offer quality cuisine and wines-many locally produced. A curiosity for the taste of the neighboring wine producers' Cserszegi Cserszegtomaj, which in 1995 won the title of UK wine of the year, may be satiated at your pleasure at many of the eateries and bars. In the evenings, fun seekers can participate in after dinner music and dance!

The following day, walk it all off during a walk through the vineyards which line the hills. Or wander around the XIII. century Arpad church. Not feeling energetic? Then take the tourist train from the city center, sit back and enjoy the breathtaking views!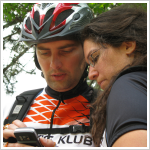 A variety of sports can occupy those with an appetite for activity, in and around Hévíz. These include golf, archery, Nordic walking, tai chi, yoga, aqua aerobics, sightseeing flights and balloon flights. However the more traditional sports enthusiasts can choose from tennis, running, swimming and horse riding. The development of bicycle tourism is becoming increasingly more popular as well. Hévíz has developed beautiful road links to Keszthely, where you can join the Balaton Bike Boulevard, or, if preferred it is possible to learn about the flora and fauna of the Kis-Balaton by bike, accompanied by a qualified tour guide.
Sights:
Secure green belts and parks
Schulhof Promenade and Pedestrian Street
The seven-towered 1998 Holy Spirit Roman Catholic Church
13th century Arpad old church. In Egregyi - once a separate village –
Egregyi wineries
Reformed-Lutheran Church
Egregyi Heart of Jesus Church
Town Hall and the square in front of City Hall, Nymphae's unveiling
Hévíz Pantheon
Sculpture Park
St. Andrew's cross
Spa Heviz and St. Andreas Hospital
Dead Roman soldier's grave
Historical villas